« Beyond Puerperium: now with more pep! | Main | The move is complete, and I'm knitting deer »
October 21, 2012
An actual baby in an actual handknit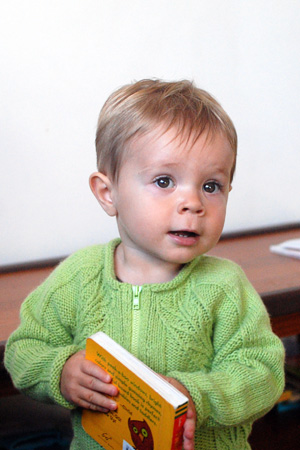 Here's my boy wearing his Twisted Tree Cardigan. I finished that sweater before he was born, and I can now say that I got the sizing all wrong... Oops! The sweater was too big in the spring, fit perfectly in the summer, and now is bordering on the tightness of a bodysuit. I think he'll get a few wears out of it before I put it aside.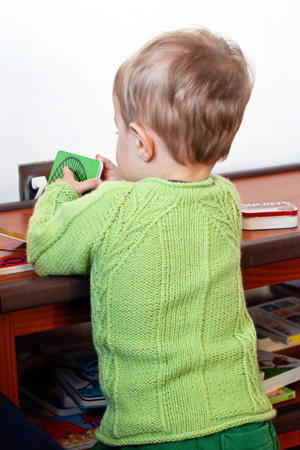 In other news, we are in the process of moving, from one Boston suburb to another! All my yarn, fabric, and supplies have been packed away already, and I cross my fingers that there's no last minute crafting emergency :). Once we've moved and are all settled in, I can't wait to share with you my latest little project, which I'm knitting for a friend's daughter.
Posted by Kathy on October 21, 2012 07:44 PM
Comments
To cut down on spam, comments are moderated. You may not see your comment right away, but rest assured that it's been received and will appear shortly. Comments are closed a few days after posting.