« Déjà vu | Main | Beyond Puerperium: now with more pep! »
September 15, 2012
Sigh... disappointed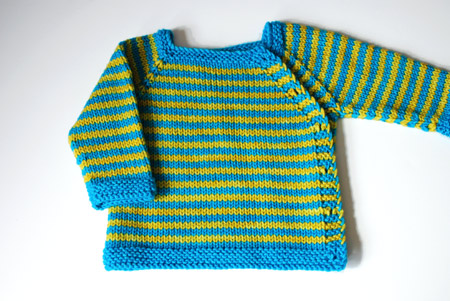 Not the most amazing picture in the world, but this is Beyond Puerperium, minus the buttons. I knit it using Madelinetosh Tosh Vintage in oceana and chamomile colorways, after seeing this beautiful version on Ravelry.
Everything went exactly according to plan and I love, love, love how the sweater came out, except the yarn, the oceana colorway in particular, bled like a mofo when I blocked. I think I should have expected it, because the colorways are SO saturated, but what I didn't expect was that the yellow would soak up some of the extra aqua dye, and now looks muddy and dull. I still think it's a fine sweater and totally wearable, but not at all what I envisioned when I first put those two colorways together. Oh well.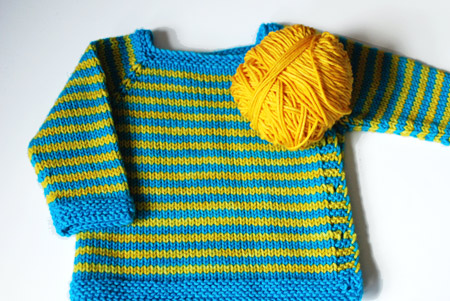 Posted by Kathy on September 15, 2012 02:28 PM
Comments
To cut down on spam, comments are moderated. You may not see your comment right away, but rest assured that it's been received and will appear shortly. Comments are closed a few days after posting.