« Time for wool | Main | Two December projects »
December 06, 2011
Wool-clad baby says, "Hi!"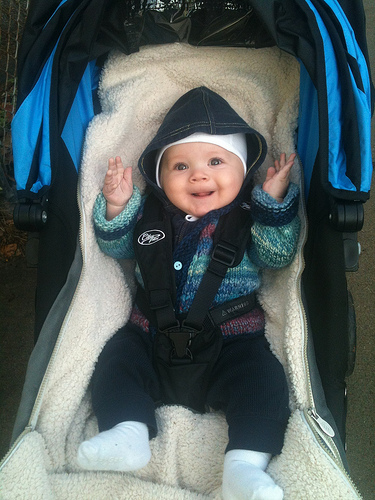 Wearing a gorgeous handspun Baby Sophisticate knit for him by earthchick Stacey. The sizing is just right for my 6-month old (when did that happen?!?) to wear this sweater during this winter as an outer garment. Thank you, Stacey!
Posted by Kathy on December 6, 2011 04:59 PM
Comments
To cut down on spam, comments are moderated, and closed a few days after posting.