« Time for wool | Main | Two December projects »
December 06, 2011
Wool-clad baby says, "Hi!"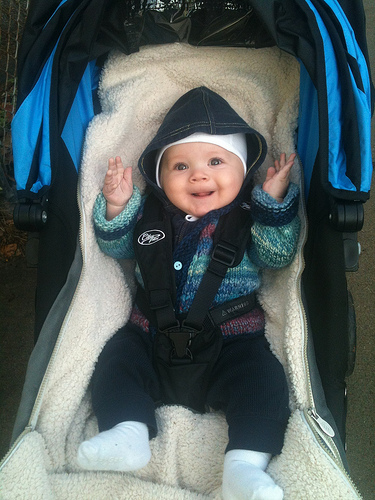 Wearing a gorgeous handspun Baby Sophisticate knit for him by earthchick Stacey. The sizing is just right for my 6-month old (when did that happen?!?) to wear this sweater during this winter as an outer garment. Thank you, Stacey!
Posted by Kathy on December 6, 2011 04:59 PM
Comments
To cut down on spam, comments are moderated. You may not see your comment right away, but rest assured that it's been received and will appear shortly. Comments are closed a few days after posting.