« Preppy Cardigan | Main | Pumpkin hat »
October 10, 2011
Little pumpkin
What is it about the utter lack of time that makes one start a gazillion different projects? Over the past month I've started many projects, and have knit between zero and five rows on each one of them. Hmmm. Not a very good strategy, right? The latest is one I actually need to finish: a pumpkin hat to match Gregory's jack-o'-lantern Halloween outfit.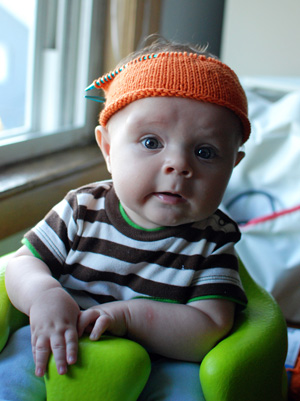 Already four months old, can you believe it? Developing quite the personality, too :).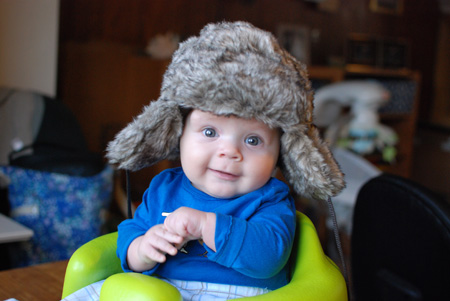 Posted by Kathy on October 10, 2011 07:16 PM
Comments
To cut down on spam, comments are moderated. You may not see your comment right away, but rest assured that it's been received and will appear shortly. Comments are closed a few days after posting.