« Finally! | Main | Potholder fronts and backs »
March 22, 2011
Fully lined zippered pouches
Just a quick little gift I whipped up this weekend.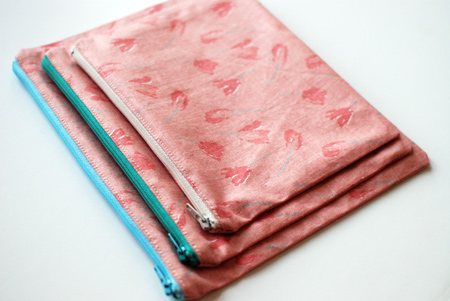 I followed the Splityarn tutorial (minus the wristlet bit), and the process was very straightforward. There was a tiny bit of interpretation involved, but unless this is your very first sewing project, I think the concept and execution is quite simple.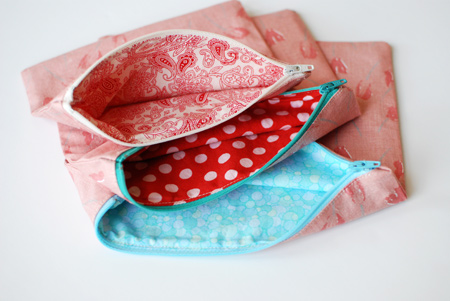 I used fabrics and zippers from the stash - couldn't even tell you where or when I got them. The outer fabric is all the same, but the linings are different. I had 7, 8, and 9 inch zippers, and I made the pouches 8, 9, and 10 inches across, accordingly. They can nest inside one another, but it's a tight squeeze. Fortunately, that wasn't my intent. If I wanted nesting pouches, I'd make each one 2" larger than the next.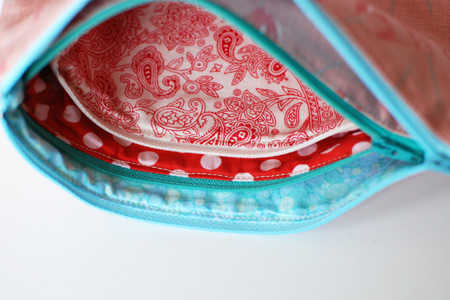 Quick, easy gift for someone who will appreciate a handmade item - success!
Posted by Kathy on March 22, 2011 07:53 PM
Comments
To cut down on spam, comments are moderated. You may not see your comment right away, but rest assured that it's been received and will appear shortly. Comments are closed a few days after posting.