« Starting Betty Lou | Main | Pom-poms and a boy! »
January 17, 2011
Two little balls of Rowan Cotton Glace
Have you ever seen Rowan Cotton Glace? It comes in the cutest, tiniest 50-gram balls, barely a handful!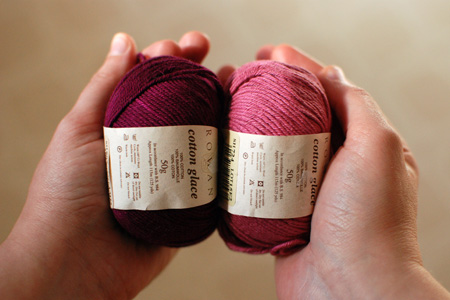 I didn't think there was any way I could eke out a baby sweater, even a tiny one, using 2 skeins of yarn.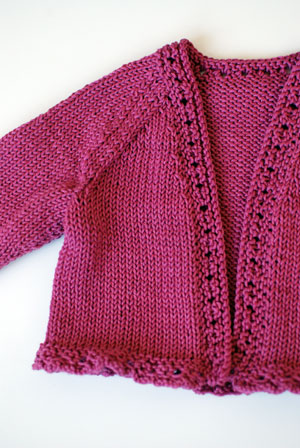 But somehow it happened! Granted, this is a truly tiny sweater, sized 0-3 months, with an open and deep neckline... But still: it has a frilly edge, and full length sleeves! I'm amazed! Let's see if I can make another using a pink and burgundy skein. It's stripey time!
Details of the sweater above to come: I first need to block it and then add a ribbon.
Posted by Kathy on January 17, 2011 03:41 PM
Comments
To cut down on spam, comments are moderated. You may not see your comment right away, but rest assured that it's been received and will appear shortly. Comments are closed a few days after posting.