« Socks around the world | Main | Knit like the wind! »
October 01, 2010
Eye Candy Friday: Scarves on my mind
The Massey Wrap is not the only scarf that's currently keeping my attention. Here's a little lacey something that I'm in the process of designing: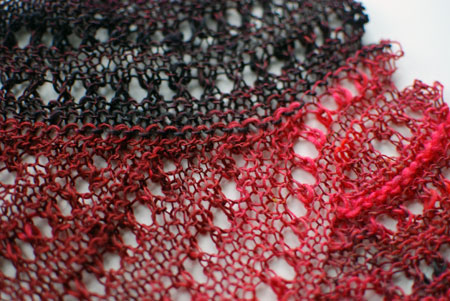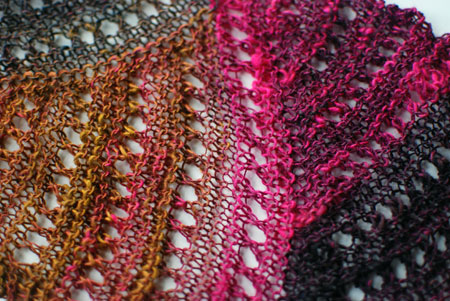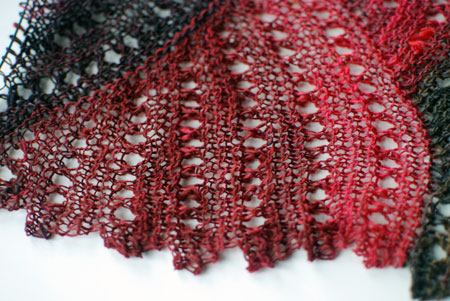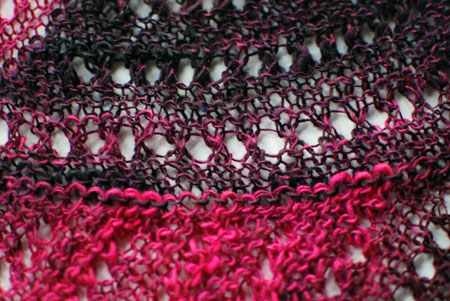 Simple pattern, yarn with long stretches of color, plus short rows = mesmerizing effect. I can't put the scarf down because I always want to see what color the next row will bring ;).
Posted by Kathy on October 1, 2010 07:43 PM
Comments
To cut down on spam, comments are moderated. You may not see your comment right away, but rest assured that it's been received and will appear shortly. Comments are closed a few days after posting.