« Practice, practice, practice | Main | Something drapey for fall »
September 04, 2010
I went on vacation
And I came back with more than fifty of these: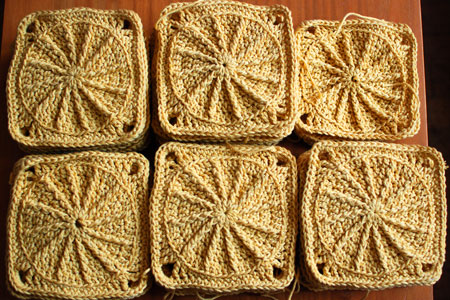 Not being able to sleep on airplanes, in airports, on buses/trains/etc. - it's a blessing and a curse. I may be tired and cranky, but I sure get a lot of crafting (and listening to audiobooks) done.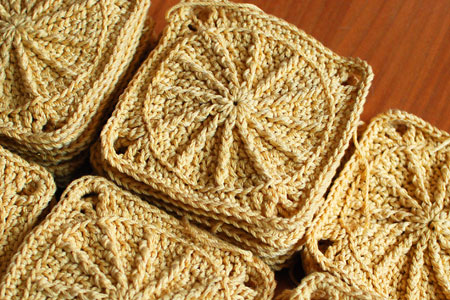 I guess at some point soon I have to decide how many squares total I want to make, but I'm not there yet. For now, I have to crochet a few more and weave in all those ends! Remember how I was saying that I didn't find this yarn splitty, at all? Well, sewing in the ends is definitely trying my patience. Sticking in all those plies into the eye of the needle, and then weaving in the end around stitches is proving to be very tricky. But I know it will get done... maybe during one of those sleepless nights as I continue to battle jet lag ;).
Posted by Kathy on September 4, 2010 04:37 PM
Comments
To cut down on spam, comments are moderated. You may not see your comment right away, but rest assured that it's been received and will appear shortly. Comments are closed a few days after posting.