« Miralda's Triangular Shawl | Main | Practice, practice, practice »
August 17, 2010
Restraint
I had fair warning about Berroco Weekend: a friend mentioned that it was splitty, another chimed in that splitty yarn and crochet don't mix (tell me about it!), and a slew of cautionary tales on Ravelry left me hesitant, to say the least. But sometimes you have to go with your gut.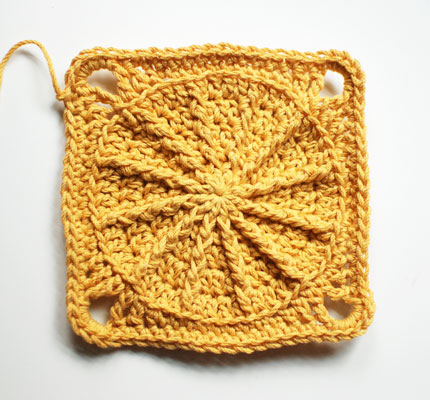 It is perfect.
I surfed the web time and time again, touched every yarn at the yarn shop, but kept coming back to Weekend. Something about its squishy, beady texture, its incredible yardage and reasonable price tag, its true worsted-weight thickness (I don't want to be knitting crocheting this blanket forever!) kept luring me back. I'm using a Brittany Birch crochet hook (size H-8, 5 mm) and I have yet to split the yarn even once :). I'm getting 6 squares out of every skein of yarn, and I'm exercising a lot of restraint to not go totally nuts and crochet all 15 skeins before I even leave for vacation.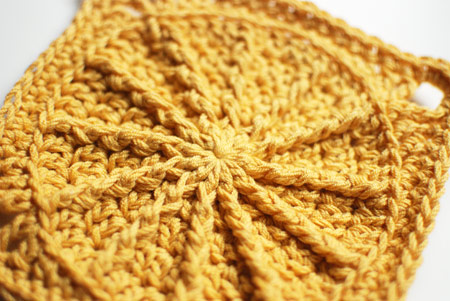 Posted by Kathy on August 17, 2010 07:23 PM
Comments
To cut down on spam, comments are moderated. You may not see your comment right away, but rest assured that it's been received and will appear shortly. Comments are closed a few days after posting.