« Nichole socks | Main | Eye Candy Saturday: vacation yarn edition/audition »
August 05, 2010
Housekeeping
Hey, guess what?!? Thanks to your input during my knitaversary celebration, the new about me/FAQ page is up! I wanted to take a moment and acknowledge the five winners of the contest, and tell you a little bit about the prizes each one chose.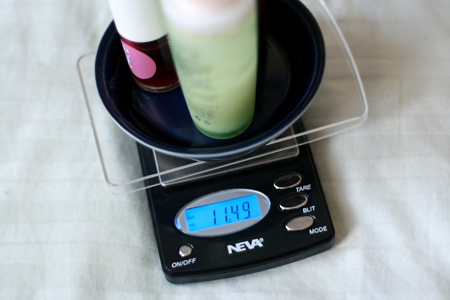 Sara chose a digital scale just like the one pictured! I bought it here
, but because eBay listings expire, you can always find something similar by searching digital scale "500 x 0.1"
.
Angie from California and Angie from Vancouver both chose 60 Quick Knits
(my review here). Is it pure coincidence that both Angies chose this book, or is there a cross-country conspiracy going on? Hmm... :).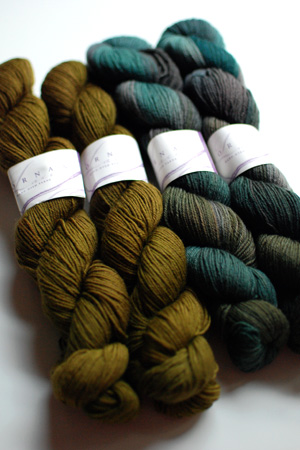 Brenda and Samina both chose Lorna's Laces Shepherd Sock from the Birds N Yarn shop. Samina went with the Cedar colorway, and Brenda, the Baltic Sea colorway.
Side note: Did you know that the very first time I used Lorna's Laces, it was the Baltic Sea colorway? It's true! I knit these socks for my grandma. I bought the yarn off of eBay without knowing anything about it. I was hooked, and it's still my favorite, all these years later!
Congratulations again to Sara, the two Angies, Brenda and Samina! I hope you enjoy your prizes!
In other housekeeping news, this blog will stay a bit on the quiet side during the month of August. I have a bunch of projects I need to wrap up during the next few weeks, and then Mr. Sweetness and I are off on a vacation! But don't you worry: I'll have plenty of knitting time during the trip, and I've already started planning my vacation projects! If previous experience is any indication, I'll be back with a knitted blanket or two :).
Once I'm back, join me at Windsor Button on Saturday, September 11th, for the launch of Julie Turjoman's new book, Brave New Knits
! I have a pattern in it! And an interview! (Which I haven't read yet. That makes me nervous. I hope I didn't say anything stupid.)
Posted by Kathy on August 5, 2010 08:30 AM
Comments
To cut down on spam, comments are moderated. You may not see your comment right away, but rest assured that it's been received and will appear shortly. Comments are closed a few days after posting.