« Sashiko-ness | Main | Knitting Brioche »
January 15, 2010
Vacations are for baby blankets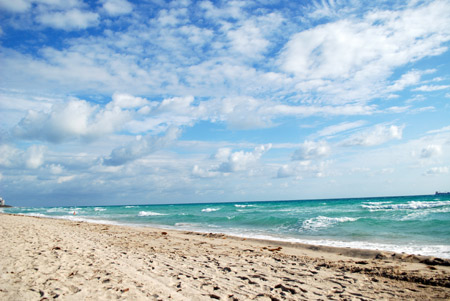 A quick hello from beautiful and sunny Miami, Florida! Where, of course, I'm hard at work knitting a baby blanket. It seems to have become "a thing" - a mitered blanket in Belize, and another when we were in San Francisco. This time around I'm knitting the Moderne Baby Blanket from Mason-Dixon Knitting
.
The miles of garter stitch seemed so mind-numbing when I was back home, but are downright perfect now that I'm actually on vacation.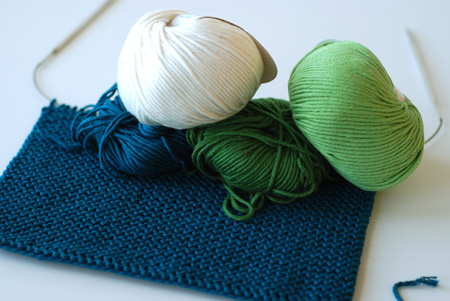 I'm using some leftover Gedifra Korfu and freshly-stashed Classic Elite Sundance, basically the same exact yarns I used in the Ribbons Baby Blanket. Not too many mods, except fewer stitches/rows here and there, to make the most of what I have in the stash. I'm much further along than the photo above would lead you to believe ;).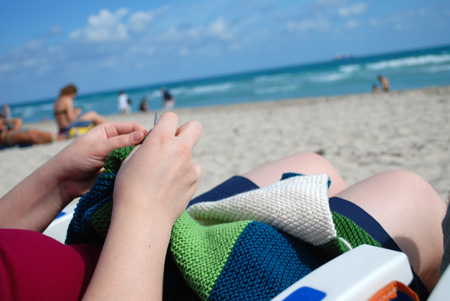 I might even be done before I return!
Posted by Kathy on January 15, 2010 04:14 PM
Comments
To cut down on spam, comments are moderated. You may not see your comment right away, but rest assured that it's been received and will appear shortly. Comments are closed a few days after posting.