« An introduction | Main | New Year, new vest »
December 27, 2009
Stockinette and garter
Nothing is better suited for hours in the car than some stockinette and garter stitch.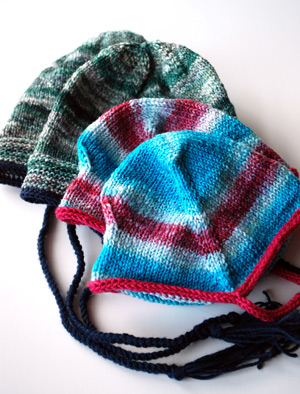 And nothing suits stockinette and garter better than handspun yarn! Four baby hats, all cranked out in the car. I still need to put the finishing touches on these, and then I'll tell you all about them!
Posted by Kathy on December 27, 2009 04:31 PM
Comments
To cut down on spam, comments are moderated. You may not see your comment right away, but rest assured that it's been received and will appear shortly. Comments are closed a few days after posting.