« The Wise One spoke. | Main | Vintage Baby Knits, part I »
May 10, 2009
Sheep, and alpaca, and goats, oh my!
Last year I posted some alpaca and sheep photos from my trip to the 2008 New Hampshire Sheep and Wool Festival. I was tickled pink to receive many comments on those posts - it seems you guys like the woollies, too! So, here's a batch from 2009!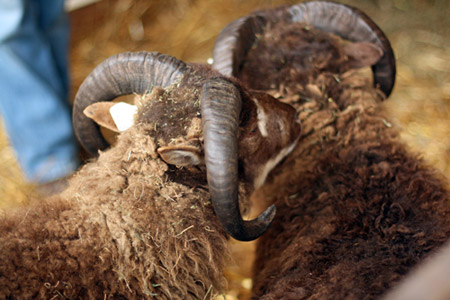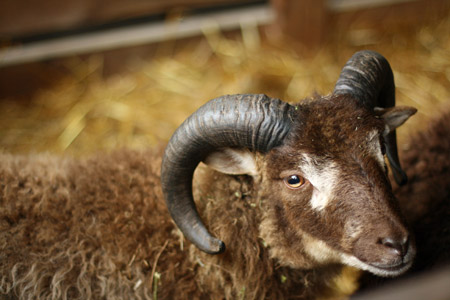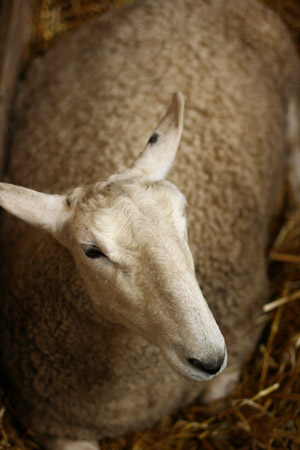 Llamas are magnificent animals. Statuesque, graceful, expressive, inquisitive. These two in particular were gorgeous: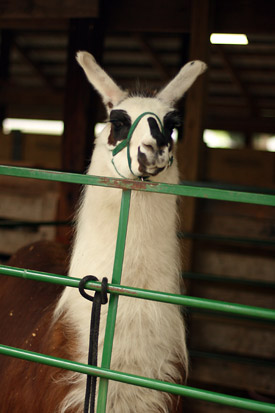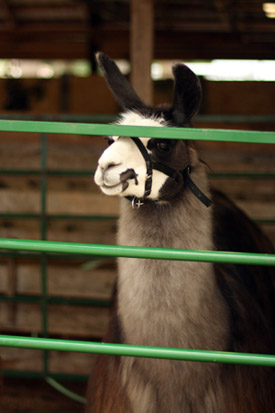 Some alpaca: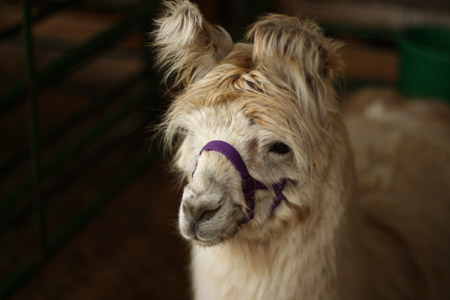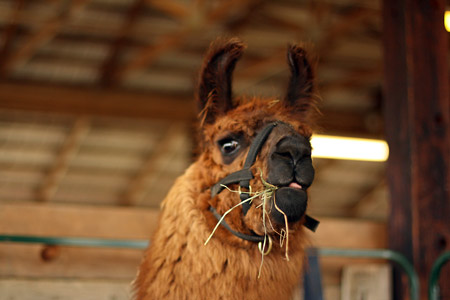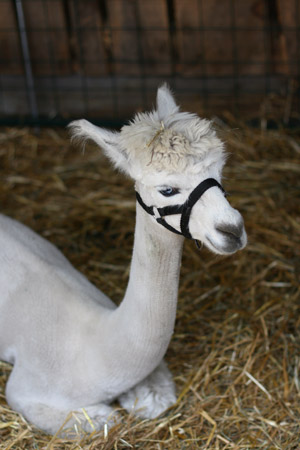 A young competitor and her beautiful alpaca: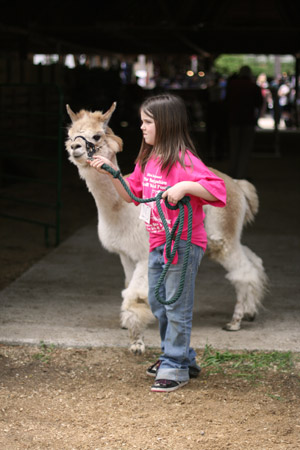 I love the ears on this guy. And his Rembrandt smile: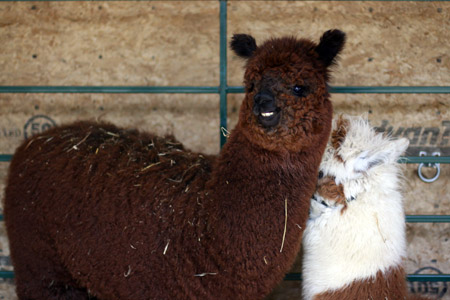 These baby Angora goats were the tiniest cutest little goats ever: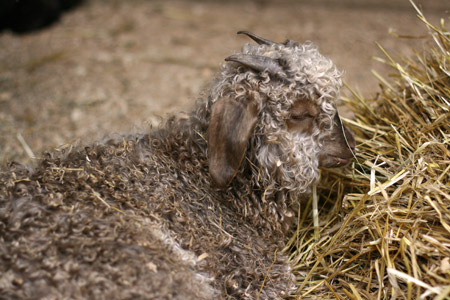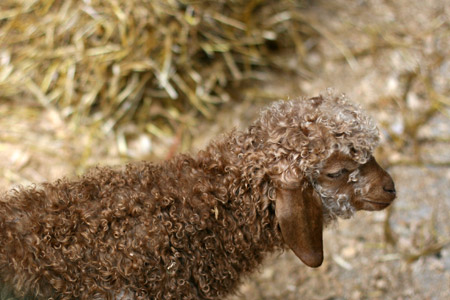 The festival was wonderful, as always, and I especially enjoyed bumping into many old friends, some of whom I haven't seen in a good three or four years! (Though I now realize I missed Terry, boo!) I think good friends are one of the reasons I eagerly attend NHS&W.
Another reason is, of course, the wonderful artisans. Last year's purchases became Toe the Line shawl, Child's French socks (in progress), and the 21-25 scarf (in hibernation, but not forgotten). What will this year's goodies become?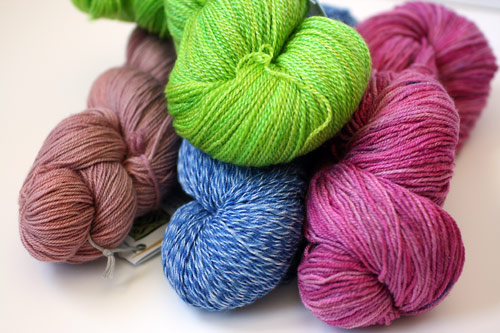 From left to right:

Posted by Kathy on May 10, 2009 09:14 PM
Comments
To cut down on spam, comments are moderated. You may not see your comment right away, but rest assured that it's been received and will appear shortly. Comments are closed a few days after posting.