« The third hat | Main | Tretta Hat: now available! »
November 07, 2008
Eye Candy Friday: hat edition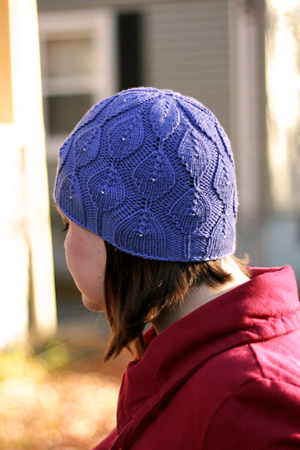 Sarit's newest hat is done!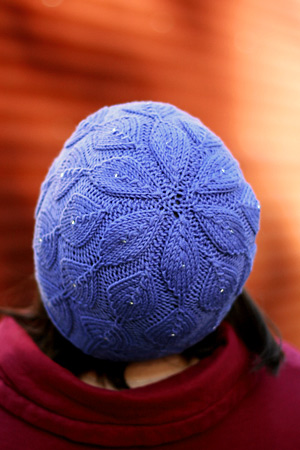 It's been done for a while, actually, and I suspect she'll be receiving it in the mail today. I've been delaying showing it to you until I could share the pattern, but I couldn't hold off any longer! Cute, isn't it?!?
The pattern is (basically) done - I am only waiting to be linked to Ravelry's Pattern Store before setting it loose. Do any of you have an idea of how long that takes? I filed the request on November 2nd.
(excitedly!) EDITED TO ADD: Ah, my impatience shows once again! Just a few hours before I posted, I was granted Ravelry Store access! Watch this space for the link to the pattern once I have everything formatted and uploaded!
Also waiting in the wings - a complete show-and-tell of my mom's Toe the Line shawl, which she's has for weeks now. Oops! Plus some new projects and other miscellany. If only my dreadful cold would ease up :(...
Posted by Kathy on November 7, 2008 08:49 AM
Comments
To cut down on spam, comments are moderated. You may not see your comment right away, but rest assured that it's been received and will appear shortly. Comments are closed a few days after posting.