« Propelled | Main | Spiraling »
March 18, 2008
Lorna's Laces scheming
The current state of my brain: scheming.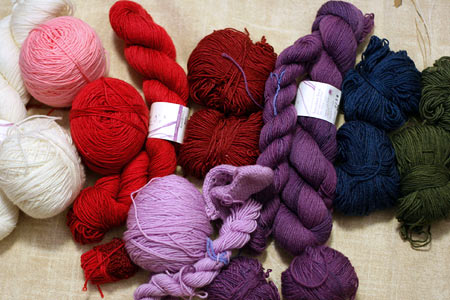 From left to right, LL SS in natural, peach, cranberry #1, lilac, cranberry #2, blackberry, navy, and cedar.
I won't use them all at once. In fact, because of the way I knit socks, I will choose exactly four colors for this project.
Which colors? What project? Any guesses???
Posted by Kathy on March 18, 2008 10:49 PM
Comments
To cut down on spam, comments are moderated. You may not see your comment right away, but rest assured that it's been received and will appear shortly. Comments are closed a few days after posting.