« Don't worry, keep knitting | Main | A win-win gift »
March 25, 2008
Incompatible?
My working table: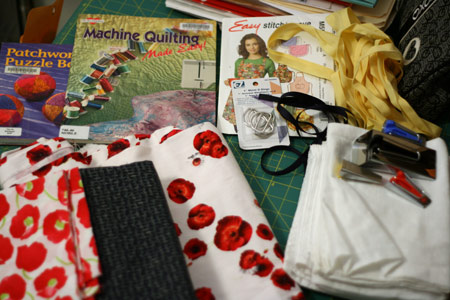 My coffee table: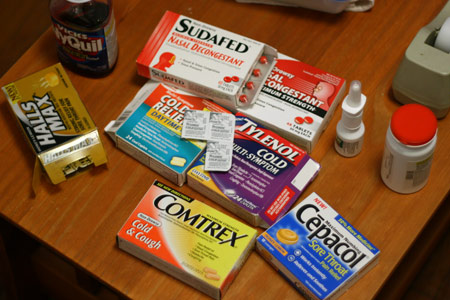 Incompatible, or is Kleenex in left, rotary cutter in right a-okay?
Sidenote 1: While I arranged the goods on the working table a bit so you could see everything, the coffee table is honest-to-goodness "as is."
Sidenote 2: Today I'm loving: my Clover bias tape makers
, Machine Quilting Made Easy
by Maurine Noble, and Patchwork Puzzle Balls
by Jinny Beyer (though I wish I could sew them by machine, hmmm).
Posted by Kathy on March 25, 2008 06:21 PM
Comments
To cut down on spam, comments are moderated. You may not see your comment right away, but rest assured that it's been received and will appear shortly. Comments are closed a few days after posting.