« Oh my cuteness! | Main | A swooshing type of beast »
February 22, 2008
Contradictions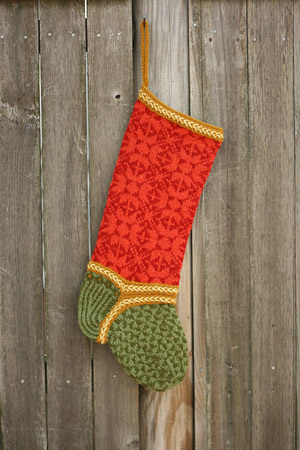 My family doesn't celebrate Christmas, and we have no use for Christmas stockings. Yet this stocking is precisely and particularly for Mr. Sweetness (he chose it himself!). The next one will be for me, and even Her Royal Furriness Princess Kitty will get one, in time.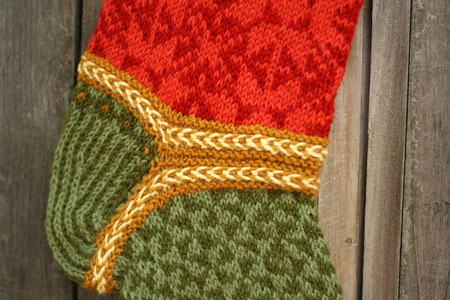 Today is February 22nd, which means either Christmas is two months behind us, or a long ways away! But it's snowing today, which makes it a perfect day for a Christmas stocking.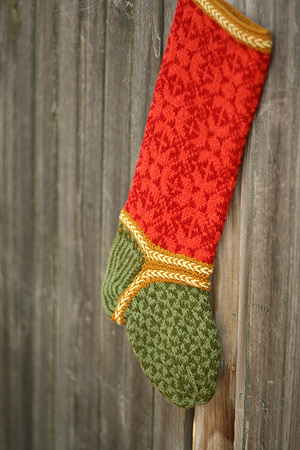 Pattern: Judy's Colors Red Velvet Christmas stocking kit.
Yarn: Raumagarn 3-ply wool yarn.
Needles: US 4 Susan Bates 16" circular needle
and dpns
.
Knitting doesn't need to follow the rules of logic; it only has to make sense in our heads and hearts.
Posted by Kathy on February 22, 2008 03:51 PM
Comments
To cut down on spam, comments are moderated. You may not see your comment right away, but rest assured that it's been received and will appear shortly. Comments are closed a few days after posting.