« A delicate balance | Main | True story »
September 21, 2007
Loved.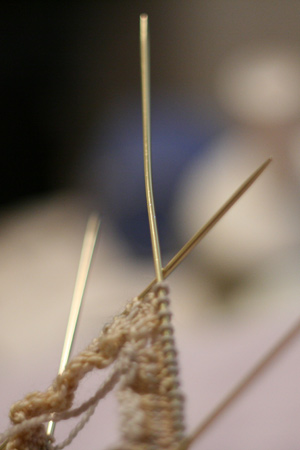 I have loved this needle. It is my favorite type of needle
for knitting socks. I never deliberately bent it or scratched it, and I don't recall a particular incident where this needle got hurt. Its scars are only indicative of years of duty, and perhaps the nature of my knitting - fishing for dropped needles on the bus or subway, needles ramming against something in my purse, walking into walls while the project is in my hands... :).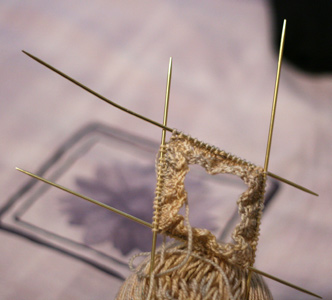 It has knit thousands of stitches, of this I'm sure, and if that's not love, I don't know what is. I have loved this needle. But I don't love that its chipped finish is now snagging my yarn. Rest in peace.
----------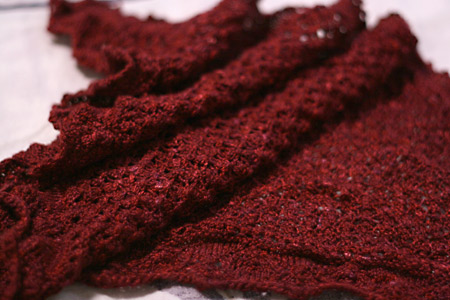 Eye Candy Friday: completed Ene. This project, too, was loved. Knitting the fine yarn on tiny needles (US 0, 2.0 mm) made a little, cute neck scarf-sized Ene. Now to confer with Sundara and block.
Posted by Kathy on September 21, 2007 01:32 PM
Comments
To cut down on spam, comments are moderated. You may not see your comment right away, but rest assured that it's been received and will appear shortly. Comments are closed a few days after posting.