« Details | Main | Color theory »
September 05, 2007
A take on DVF
While knitting is most certainly continuing in the background, let's talk a bit about sewing!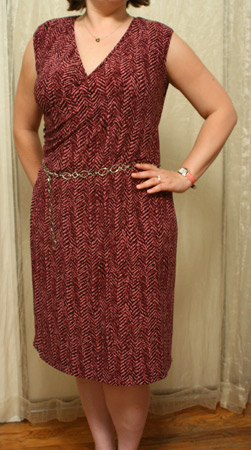 Of course as soon as September hit, I finished a summer dress. Of course!
Pattern: Neue Mode S23480. The sizing was completely customized with the help of my fantastic sewing teacher: close to a 42 at the shoulders, widens to a 46 at the hips (ahem), added back seam, omit the darts and sleeves, etc., etc., etc.
Fabric: jersey knit polyester from Winmil Fabrics, about 1.5 yards. This is a wonderful fabric - very light and silky, wrinkle-free, easy care, quick-drying... it does require using a ball point needle
.
Does the fabric and styling look familiar to you?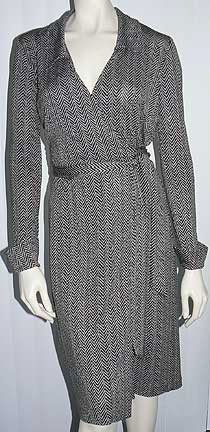 Why, yes! My dress is a take on Diane Von Furstenberg's classic wrap dress, fabric and all!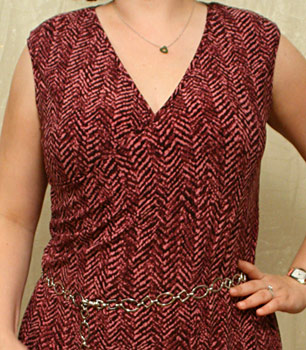 Next up: another Neue Mode pattern. This time I'm tackling a full-fashioned blouse. Gulp!
Posted by Kathy on September 5, 2007 11:20 PM
Comments
To cut down on spam, comments are moderated. You may not see your comment right away, but rest assured that it's been received and will appear shortly. Comments are closed a few days after posting.