« Stripey! | Main | ISO: fabric softener »
August 14, 2007
Insert favorite expletive here
On the heels of one FO (thank you for all the stripey love!), here comes another.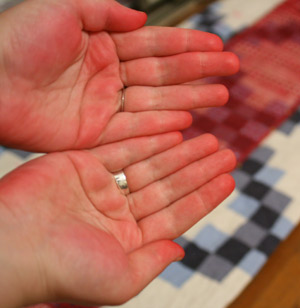 I won't even mention what it did to my quilt, and to my PRISTINE bathtub that I scrubbed on my hands and knees on Sunday and changed the shower liners and laundered the shower curtain and the whole nine yards. Bah.
Posted by Kathy on August 14, 2007 10:49 PM
Comments
To cut down on spam, comments are moderated. You may not see your comment right away, but rest assured that it's been received and will appear shortly. Comments are closed a few days after posting.