« Thank you, Ingrid. | Main | A "complete" knitter »
August 22, 2007
Elegant scarf
Thanks for encouraging and supporting my newest project! I think the Focus on Fringe scarf will be simple, elegant, and meaningful. What more could I possibly want?!?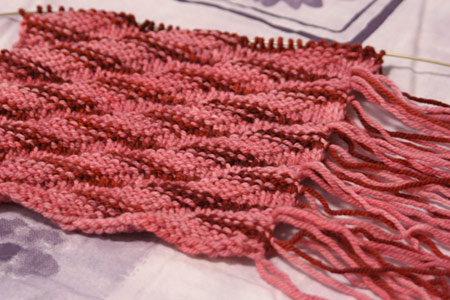 The traveling ribbing is a great alternative to the typical arrangement, and gives the scarf a really nice texture without drawing in the fabric too much.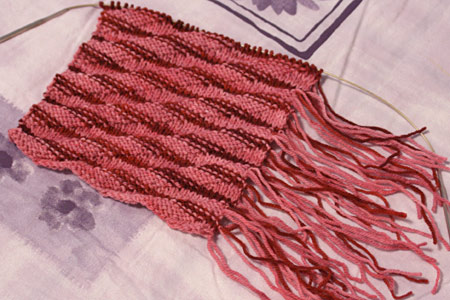 Because I have two pink skeins and only one burgundy, I'm alternating the stripes accordingly - two pink, one burgundy. The extensive fringe is definitely not a yarn-saving design element, and I definitely do not have an abundance of this yarn, but somehow it feels exactly right. Watch me eat my words when I end up with a 40" scarf, haha! (I hope not)
As promised, here are some of my favorite projects from The Elegant Knitter
: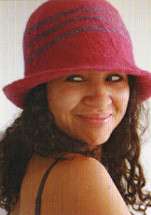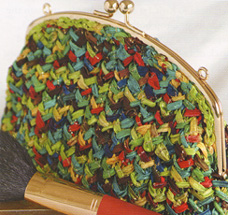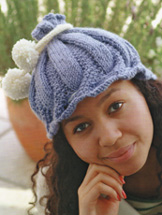 A Chic Cloche | Accessorize With Color | Perfect Pom-Poms (get a child to model that, please!)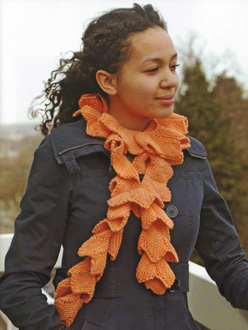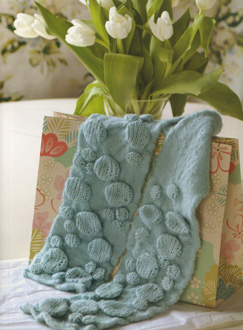 A Dreamy Spiral Scarf | A Shibori Scarf
Posted by Kathy on August 22, 2007 12:47 PM
Comments
To cut down on spam, comments are moderated. You may not see your comment right away, but rest assured that it's been received and will appear shortly. Comments are closed a few days after posting.