« Options | Main | Oo-la-la knee highs »
July 12, 2007
Zen zone
While I contemplate my next move on the Underpants Blankie (yes, this is an excellent contender), and clean up house for the Annual Parental Visit (remember? maybe this rings a bell?), I will indulge in the most zen project I've got going at the moment: The Bag.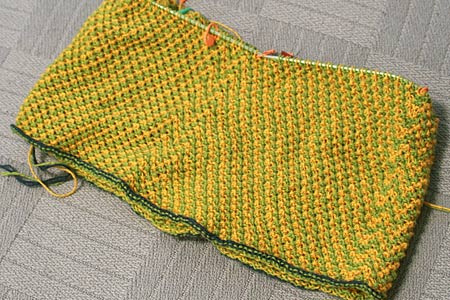 Oh, the joy! The amazing yarn, the intuitive pattern, the squishy goodness. Yardage is amazing, too! One skein of vivid green + one skein of sunflower = 7" of knitting on a bag that's ~31" in circumference! (And Fuzzy Mabel is tempting us with free shipping, again!)
The squishy, sturdy texture has been very difficult to capture in photographs, but that doesn't stop me from trying. Here's another look: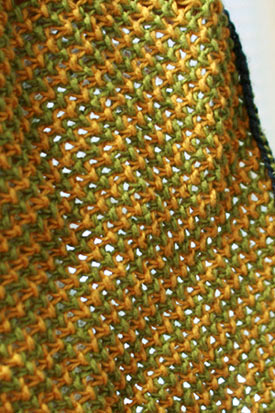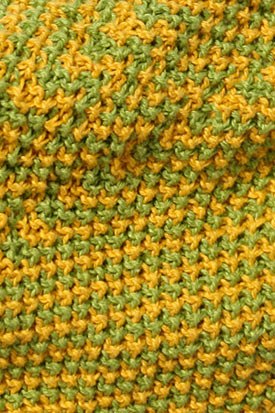 Join me in the zen zone: ohhmmm...

Posted by Kathy on July 12, 2007 01:40 PM
Comments
To cut down on spam, comments are moderated. You may not see your comment right away, but rest assured that it's been received and will appear shortly. Comments are closed a few days after posting.