« Eye Candy Friday: rustic edition | Main | Simplifying The Bag »
July 01, 2007
Sassy is as sassy does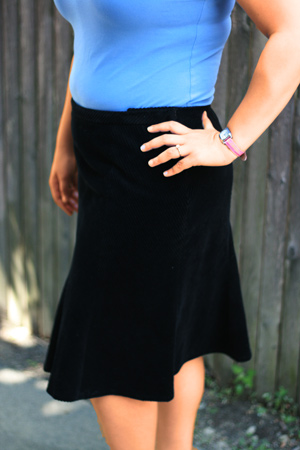 Sassy-fied!
A remake of this Burda skirt (pattern #8213) I sewed back in October.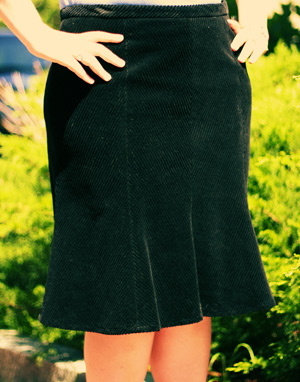 Sassy-fication accomplished by:

using black wide-wale cotton corduroy (1.5 yds, 60" bolt) (impossible to photograph!)

cutting each gore at a 60° angle to the grain of the fabric

fully lining with Hang Loose polyester (2 yds, 48" bolt)

using a contoured waistband (couture design)

closing with an invisible zipper, hidden tab, hook and eye, and a button

black Sofft Calypso shoes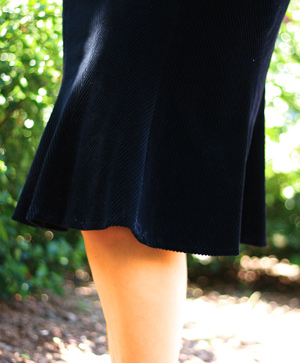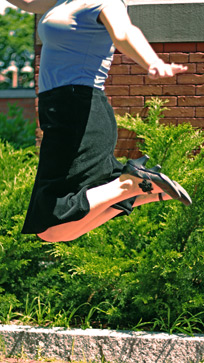 Who wouldn't want a little flare in their life? Sassy!
Posted by Kathy on July 1, 2007 02:15 PM
Comments
To cut down on spam, comments are moderated. You may not see your comment right away, but rest assured that it's been received and will appear shortly. Comments are closed a few days after posting.