« Trickery investigation | Main | Korfu? Is that you? »
July 30, 2007
Repeat
Hummm...
Ahem...
What I said last Friday, and still without picture-worthy progress!
Alright, alright. Only for you, my friends.
One of my projects has suddenly turned quite interesting! After mindlessly knitting the main panel of the Fir Cone scarf for what seemed like an eternity, I've finally reached the other border!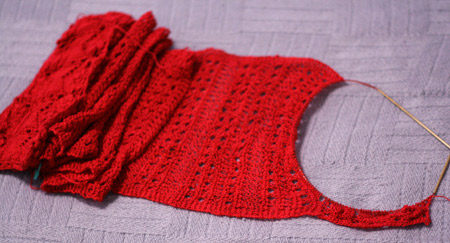 The first border is more than two months and fifty-two unblocked inches behind me, so I've had to do a bit of "reacquainting."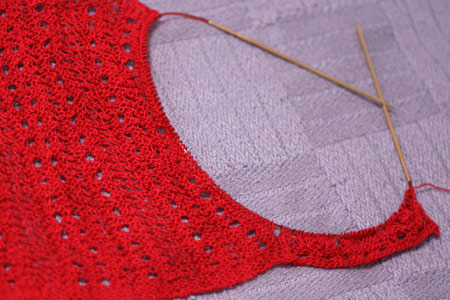 It's slowly coming back. My motivation to finish this scarf is very high because I love everything about it! I can't wait for the weather to cool so I can wear it around town :).
However, whenever I'm at home, I opt to tackle The Beast: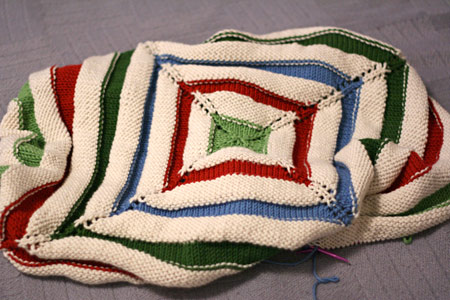 With 12 stripes completed, the Underpants Blankie is as portable as a lap cat. Nowadays, each stripe eats up almost a full skein of yarn. Mamasita! But, oh, I'm so close to finishing, and I really love the way it's coming out. So I keep chugging along...
Posted by Kathy on July 30, 2007 08:32 PM
Comments
To cut down on spam, comments are moderated. You may not see your comment right away, but rest assured that it's been received and will appear shortly. Comments are closed a few days after posting.