« Out the window! | Main | Packed! »
June 05, 2007
Teacher's pet
Are you knitting Sidewinders along with Nona?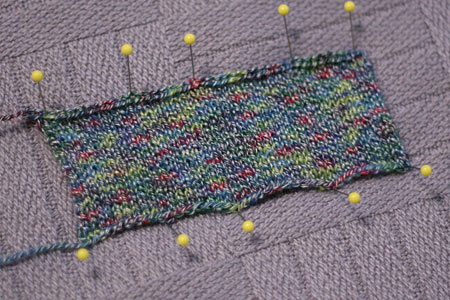 If Nona knits her socks sideways, so can I!
Yarn: Regia Bamboo color 1066, a generous gift from Joy. The color is gorgeous!
Needles: US 1 (2.25 mm)
Gauge: 30 stitches and 40 rows in back 'n forth stockinette.
Teacher, do I get a little gold star now? ;)
Posted by Kathy on June 5, 2007 07:27 PM
Comments
To cut down on spam, comments are moderated. You may not see your comment right away, but rest assured that it's been received and will appear shortly. Comments are closed a few days after posting.