« Out the window! | Main | Packed! »
June 05, 2007
Teacher's pet
Are you knitting Sidewinders along with Nona?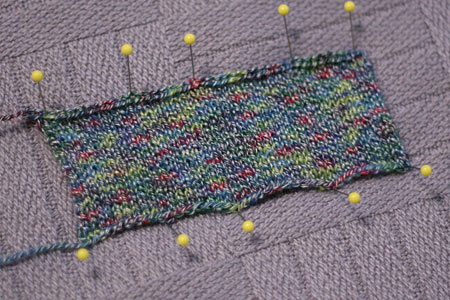 If Nona knits her socks sideways, so can I!
Yarn: Regia Bamboo color 1066, a generous gift from Joy. The color is gorgeous!
Needles: US 1 (2.25 mm)
Gauge: 30 stitches and 40 rows in back 'n forth stockinette.
Teacher, do I get a little gold star now? ;)
Posted by Kathy on June 5, 2007 07:27 PM
Comments
To cut down on spam, comments are moderated, and closed a few days after posting.