« Teacher's pet | Main | No problem »
June 08, 2007
Packed!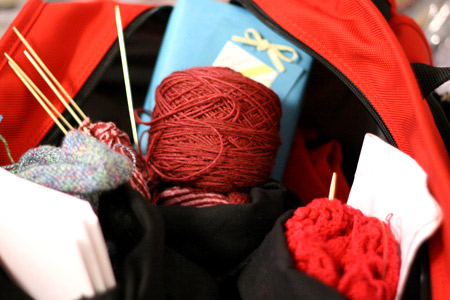 Sidewinders - check!
Second Scala sock for my pal - check!
Fir Cone scarf - check!
Grumpy Dad's birthday present
- check!
(don't worry, the surprise won't be spoiled)
See you next week!
Posted by Kathy on June 8, 2007 03:55 PM
Comments
To cut down on spam, comments are moderated, and closed a few days after posting.