« Teacher's pet | Main | No problem »
June 08, 2007
Packed!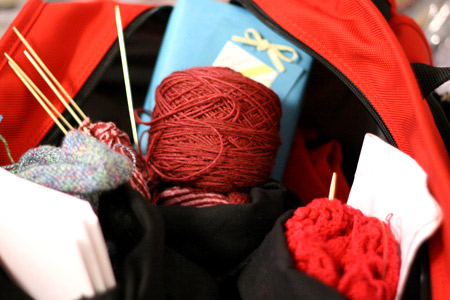 Sidewinders - check!
Second Scala sock for my pal - check!
Fir Cone scarf - check!
Grumpy Dad's birthday present
- check!
(don't worry, the surprise won't be spoiled)
See you next week!
Posted by Kathy on June 8, 2007 03:55 PM
Comments
To cut down on spam, comments are moderated. You may not see your comment right away, but rest assured that it's been received and will appear shortly. Comments are closed a few days after posting.