« True Jeans follow-up | Main | Tweedy navy »
May 24, 2007
Flow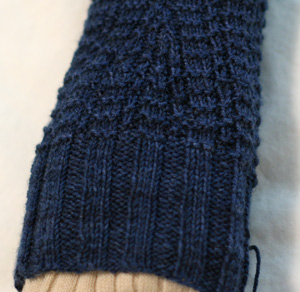 The pattern flows out of the ribbing.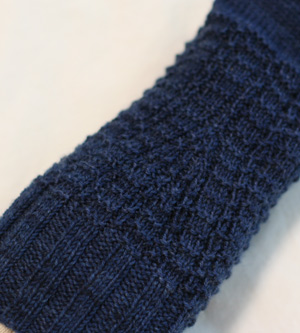 The shaping flows out of the pattern, then narrows to become the pattern once again.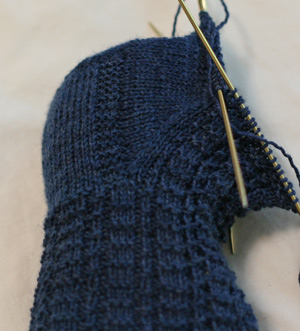 The garter-edged heel flap flows out of the leg. A few moments of planning, and they line up so nicely.
Is there a reason Nancy Bush never uses a garter edge on her heel flaps? I can think of only one exception - Yarrow Ribbed Sock from Knitting Vintage Socks
.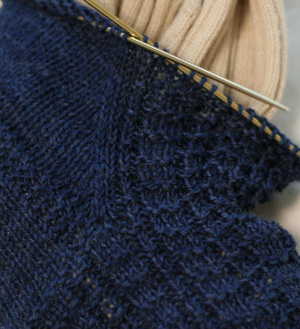 The sole flows out of the heel. I love when there's a visual separation of sole and instep; in this case, a column of purl stitches which are part of the pattern.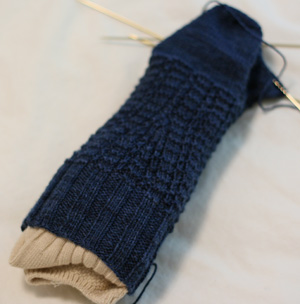 Why, yes, I do stuff my socks with other socks: it boosts their self esteem :).
Posted by Kathy on May 24, 2007 02:07 PM
Comments
To cut down on spam, comments are moderated. You may not see your comment right away, but rest assured that it's been received and will appear shortly. Comments are closed a few days after posting.