« Multifaceted | Main | Measure twice, cut once? »
April 19, 2007
Buried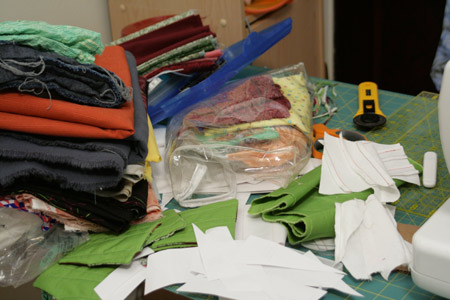 If I don't surface from this pile of fabric by tomorrow afternoon, send in reinforcements.
Posted by Kathy on April 19, 2007 09:49 PM
Comments
To cut down on spam, comments are moderated. You may not see your comment right away, but rest assured that it's been received and will appear shortly. Comments are closed a few days after posting.