« We've had this conversation before | Main | Shapely calves »
December 15, 2006
Lounging
After carefully arranging the Melon Scarf for its most recent photo shoot and then posting to the blog, it got tossed on the bed, all crumpled up - its typical state. Even while lounging, the ripply texture caught my attention, and I thought this "candid" shot would make great Eye Candy Friday.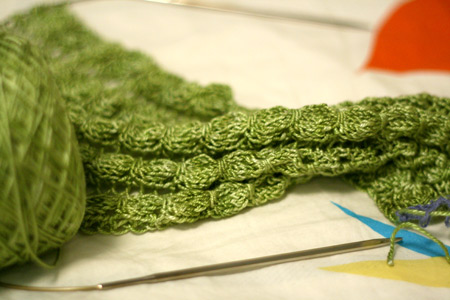 Next, I tossed the scarf on the couch, but didn't straighten or arrange anything: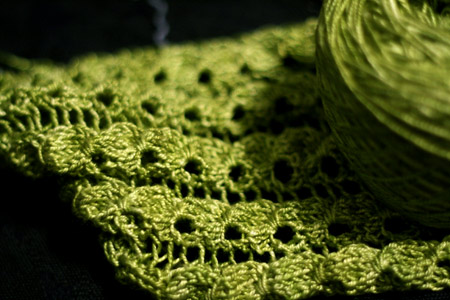 Oh, the shots you, too, can have with a fast lens
:).
Posted by Kathy on December 15, 2006 11:28 AM
Comments
To cut down on spam, comments are moderated. You may not see your comment right away, but rest assured that it's been received and will appear shortly. Comments are closed a few days after posting.