« Pass the Tylenol, please. | Main | Natural habitat »
November 20, 2006
Hand relief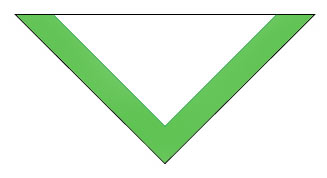 Curious?
Is it Mountainash?
Nope. That bad boy hasn't seen the light of day in months. Once in a while I get a sudden urge to pick it up again, but I'm resisting. I'm going to let my desires for Mountainash build, so that when I pick it up again, I won't put it down until I'm done.
Is it something fabulous from Victorian Lace Today?
Nope. Believe me, I cannot wait to sink my teeth into a project from VLT. Unfortunately, now is not the time to sit down and really think about the projects - which would I like to knit first? And with what yarn and needles? That mental conversation is going to have to wait a little while longer.
Sidenote: Stephanie and Jacqueline have started a Victorian Lace Today KAL, which I'll be sure to join when I'm ready.
So, what is it?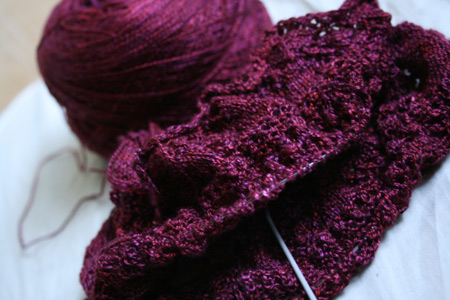 A jumbled lacey mess, that's what!
But a few weeks or months from now, it will become a gorgeous Ene from Scarf Style: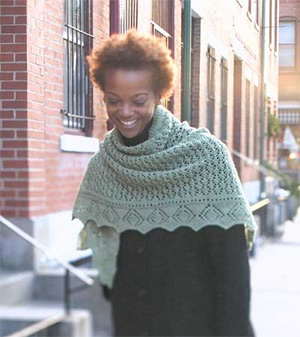 Not surprisingly, Carolyn has made one :).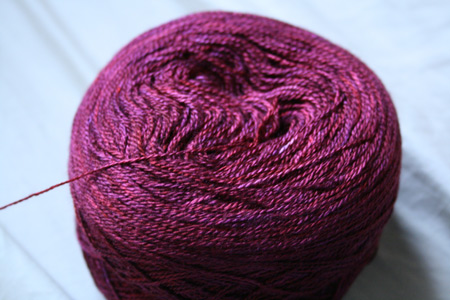 The yarn... words escape me - a sublime combination of red, burgundy, crimson, cranberry, purple, violet, blue... an effect achieved only with skillful hand dyeing. It's Sundara Yarn, Silk Lace, Somewhat Solids in Wine with Violet. Knitting with 100% silk is divine, especially after the votive sleeves. Aaaah!
Close-ups to follow :).
Posted by Kathy on November 20, 2006 05:42 PM
Comments
To cut down on spam, comments are moderated. You may not see your comment right away, but rest assured that it's been received and will appear shortly. Comments are closed a few days after posting.