« I love ME! | Main | Sometimes halfway is enough »
September 20, 2006
Speaking of...
Speaking of... beaded knitting
Speaking of... writing things down in a moment of fortuitous clairvoyance
Remember this?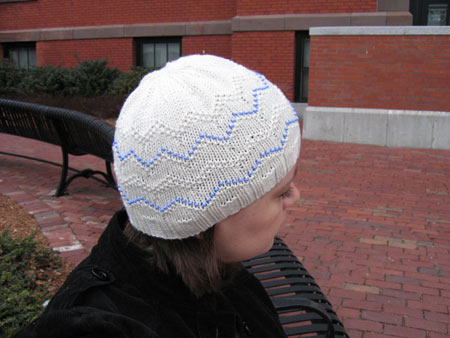 Many of you asked for the pattern, but I delayed publication until the right moment - today! The leaves have yellowed, the weather's cooled down, and Christmas knitting is on the horizon. Time for a Black Sea Hat, if you ask me.
Happy knitting, everyone!
Posted by Kathy on September 20, 2006 03:46 PM
Comments
To cut down on spam, comments are moderated. You may not see your comment right away, but rest assured that it's been received and will appear shortly. Comments are closed a few days after posting.