« I love ME! | Main | Sometimes halfway is enough »
September 20, 2006
Speaking of...
Speaking of... beaded knitting
Speaking of... writing things down in a moment of fortuitous clairvoyance
Remember this?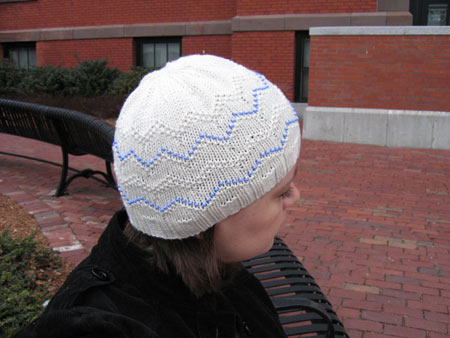 Many of you asked for the pattern, but I delayed publication until the right moment - today! The leaves have yellowed, the weather's cooled down, and Christmas knitting is on the horizon. Time for a Black Sea Hat, if you ask me.
Happy knitting, everyone!
Posted by Kathy on September 20, 2006 03:46 PM
Comments
To cut down on spam, comments are moderated, and closed a few days after posting.