« Off! | Main | Fix yo' knittin'! »
September 01, 2006
Slippers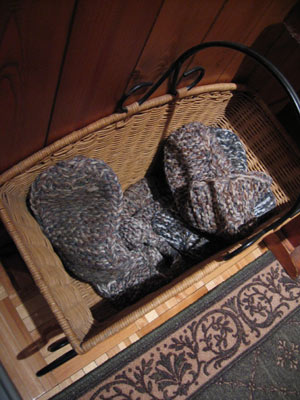 When right outside your room you find a basket filled with knitted slippers, you know you're staying at a good place.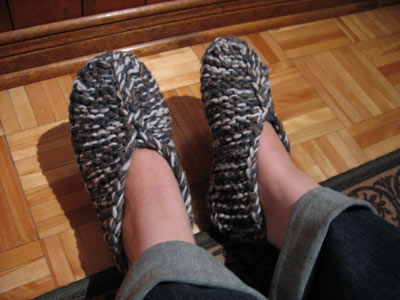 Not shabby at all!
Just one more picture to share today - a subliminally huge lotus blossom, part of Eye Candy Friday.
And now, back to vacationing :).
Posted by Kathy on September 1, 2006 09:31 PM
Comments
To cut down on spam, comments are moderated, and closed a few days after posting.