« Three FOs! | Main | I love ME! »
September 15, 2006
Ditto
You know what I said yesterday about cleaning mini-blinds? Ditto for the toilet seat, don't you think?
Three more FOs! First, a spotless sink and toilet. Next, the original kitchen sink in my turn-of-the-century apartment, clean as a whistle. And last, a nicely scrubbed stove and tiled backsplash (yes, I love my tea kettle).
Just a little more time before the parental visit. Fortunately, I'm finally feeling like the apartment is clean enough.
And now, some Eye Candy Friday: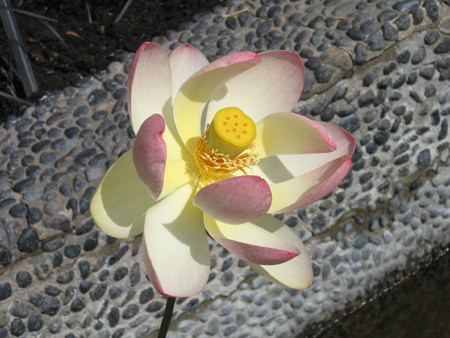 This is what happens when the lotus blossom I showed you here opens.
Posted by Kathy on September 15, 2006 06:12 PM
Comments
To cut down on spam, comments are moderated. You may not see your comment right away, but rest assured that it's been received and will appear shortly. Comments are closed a few days after posting.