« Dimply | Main | New favorite »
May 02, 2006
Dimply, part 2
Not only is the shrinking ball of yarn puny, dimply, and unbearably cute, it also has two faces! Look carefully... Maryse suggests you tilt your head to the right to see one yarn face, and then to the left to see the other.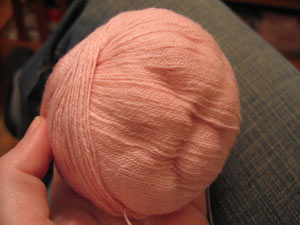 Do you see them? Answer in the extended entry.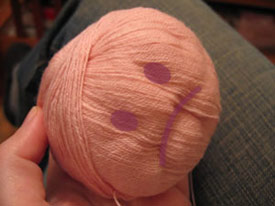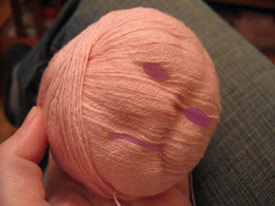 Cute little yarn faces!
Posted by Kathy on May 2, 2006 04:45 PM
Comments
To cut down on spam, comments are moderated. You may not see your comment right away, but rest assured that it's been received and will appear shortly. Comments are closed a few days after posting.