« No one is hanging noodles on my ears! | Main | Dimply, part 2 »
May 01, 2006
Dimply
My friends, I'm in a great mood :). I send you all a big air-smooch - mwah!
First, finally (finally!) after literally months of searching, I have found a noteworthy sweater to knit. The unique construction, the interesting silhouette, the cleverness of it all could not be ignored. I saw it, and I wanted it immediately. I even have a yarn in the stash that I'm hoping will work (and, no, it's not the Louet). The whole thing deserves its own blog post, I think, so once my swatch is dry, and once I fire up the scanner for some pics, it will all be revealed. In the meantime, yay!
Second, I've made a great amount of progress on the Mountainash Shawl.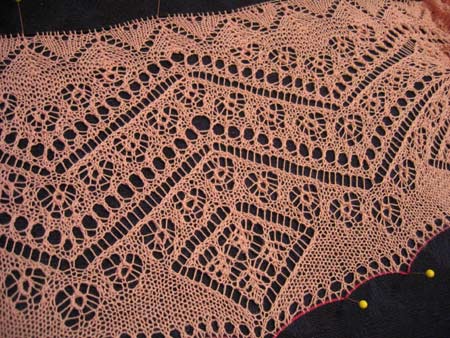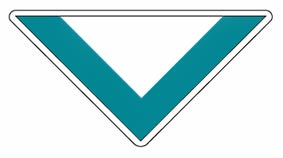 But the photo below may be the most telling: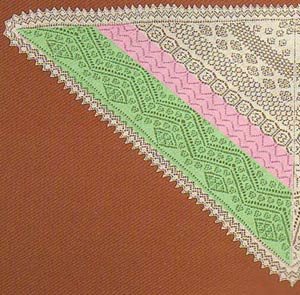 As you can see, the shawl is composed of several lace motifs. I'm now done with the widest, most complicated, googliest, moogliest one, highlighted in green. I've moved onto the second lace motif, highlighted in pink, which is magnitudes easier. Like, I can almost do it without looking at my work even once! It's just freakin' eyelets! I'm flying through it with incredible speed, and it definitely helps that each right-side row decreases by four stitches. Yay!
Last, I'm SO amused by the shrinking ball of yarn. It's getting so puny now, that it has dimples: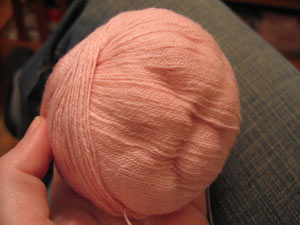 Hehehehe! Is it just me, or is this thing incredibly cute and dimply and puny? Hehe ;). Yay!
Posted by Kathy on May 1, 2006 11:48 PM
Comments
To cut down on spam, comments are moderated. You may not see your comment right away, but rest assured that it's been received and will appear shortly. Comments are closed a few days after posting.