« I'm no Harlot... | Main | SD strikes again »
February 20, 2006
WIP it, WIP it good
When you've got fab yarn, a genius pattern, and my favorite dpns
in the whole wide world, this happens in 48 hours: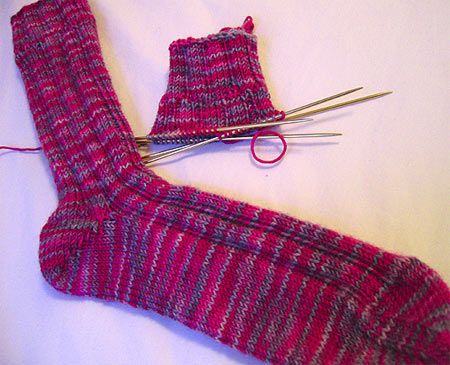 I love it. All of it.
After I knit a bit more, and looked at the sock from a distance, it became apparent to me that the yarn was pooling after all, but in a most unusual, subtle, and, dare I say, pleasant way. I think you can see a wave of gray moving diagonally across the sole: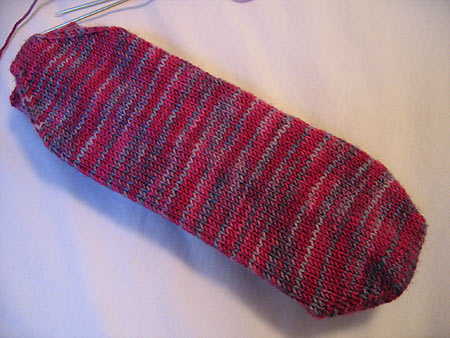 Let us revel in the amazing stitch definition one more time: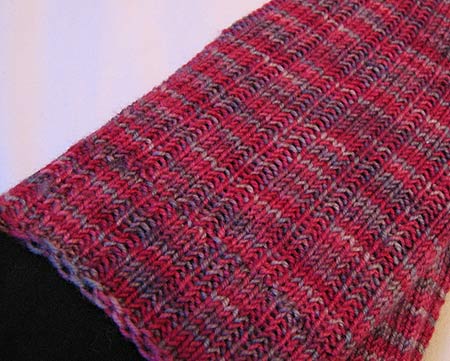 Posted by Kathy on February 20, 2006 01:42 PM
Comments
To cut down on spam, comments are moderated, and closed a few days after posting.