« I'm no Harlot... | Main | SD strikes again »
February 20, 2006
WIP it, WIP it good
When you've got fab yarn, a genius pattern, and my favorite dpns
in the whole wide world, this happens in 48 hours: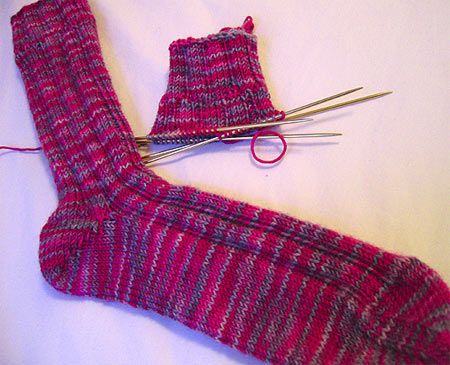 I love it. All of it.
After I knit a bit more, and looked at the sock from a distance, it became apparent to me that the yarn was pooling after all, but in a most unusual, subtle, and, dare I say, pleasant way. I think you can see a wave of gray moving diagonally across the sole: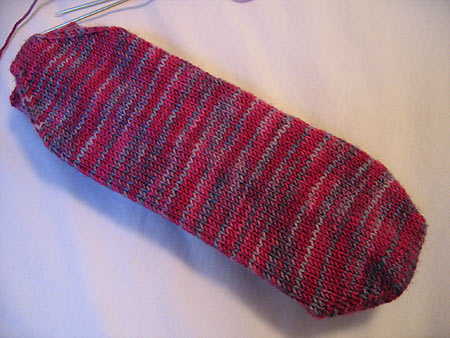 Let us revel in the amazing stitch definition one more time: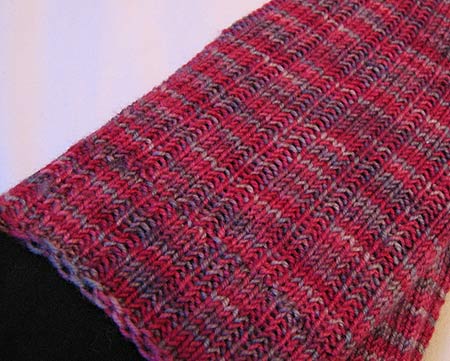 Posted by Kathy on February 20, 2006 01:42 PM
Comments
To cut down on spam, comments are moderated. You may not see your comment right away, but rest assured that it's been received and will appear shortly. Comments are closed a few days after posting.