« Delicious gifts | Main | Have you ever been to... Odessa? »
February 01, 2006
Easy to understand
I know my last post concerning grandma's shawl was absolute gibberish. I've never knit one of these puppies before, so I didn't even know how to explain my dilemma!
And what a dilemma... Sigh. For days I would just pick up the shawl and look at it every which way, not certain of the fix. Sometimes I would knit a few rows, then take them out, try again. There were no books that contained the elusive answer, no advanced knitting forums, just me and my knitting. And Emily. Once I sort of figured out what to do, and she gave the border a look-over and nodded her head approvingly, I forged ahead.
So, finally, here's some math that's much easier to understand: knit half as many rows, finish twice as quickly. Voilà!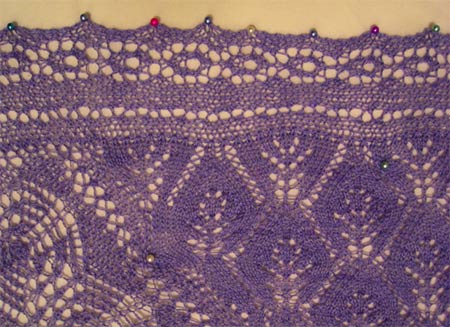 For the curious, I ended up knitting 1 row of border per 1 stitch of body, or half the density of my first attempt.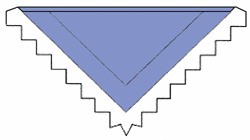 This thing is getting really, really big, and I totally underestimate how much it will stretch - I start pinning it to my bed for photos and "dry-blocking," and the next thing I know, I'm over the edge!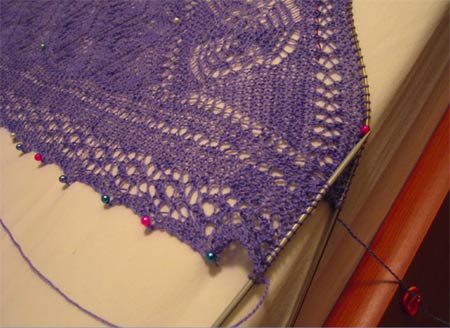 So... ;) who had guessed that I'd finish knitting the shawl mid-February-ish? I think you guys might be right on the money!
Posted by Kathy on February 1, 2006 02:53 AM
Comments
To cut down on spam, comments are moderated. You may not see your comment right away, but rest assured that it's been received and will appear shortly. Comments are closed a few days after posting.