« Not a knitter's friend | Main | For dad, for a change »
December 28, 2005
Today I'm fascinated by...
Calf shaping: I have no idea if it's helpful, but I cannot stop staring.
Short-row toes worked from the cuff down: a big hole remains right at the base of the toes, and then must be closed by grafting. This is the first time I'm working the toe this way!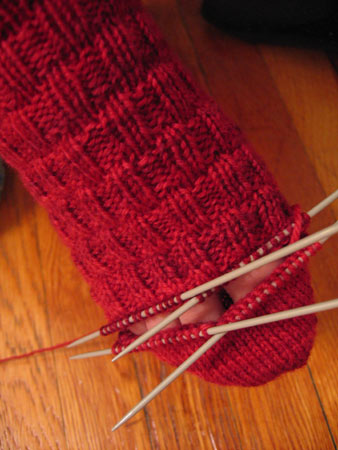 I'm actually done knitting this pair of socks, but it must be blocked and I have to weave in the reinforcement before it's ready for its close-up ;).
Posted by Kathy on December 28, 2005 12:13 AM
Comments
To cut down on spam, comments are moderated. You may not see your comment right away, but rest assured that it's been received and will appear shortly. Comments are closed a few days after posting.