« The brink of delirium | Main | The Grumpecuey: all things Grumpecue »
November 24, 2005
Thankful
... not so much for the (unsolicited) check that accompanied this (unsolicited) note, but for having the sweetest dad in the whole wide world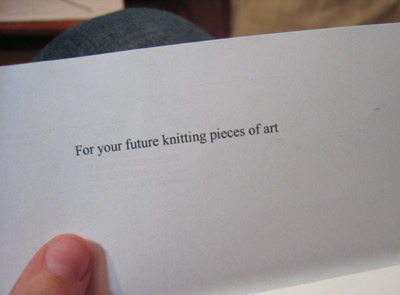 Also thankful for the most delicious Thanksgiving dinner EVER. The homemade vanilla ice cream sealed the deal :).
Posted by Kathy on November 24, 2005 10:40 PM
Comments
To cut down on spam, comments are moderated. You may not see your comment right away, but rest assured that it's been received and will appear shortly. Comments are closed a few days after posting.